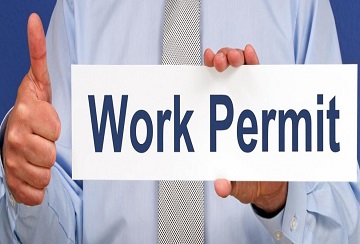 Procedures for applying for work permits for Koreans in Vietnam
Foreigners working from full 3 months or more for enterprises, organizations and individuals in Vietnam must have a work permit issued by a labor management authority of a province or city directly under the Central Government.Điều kiện cấp giấy phép lao động cho người nước ngoài làm việc tại Việt Nam theo quy định mới:
Having full civil act capacity as prescribed by law.
Having health in accordance with job requirements.
Be a manager, executive director, expert or technical worker.
Not being an offender or being examined for penal liability in accordance with the laws of Vietnam and foreign laws.
To be approved in writing by a competent state agency on the employment of foreign workers.
An application for a new work permit for foreigners working in Vietnam under the new regulations includes:
An application for a work permit for foreigners under the provisions of the Ministry of Labor, War Invalids and Social Affairs.
Health certificate or medical certificate as required (within 12 months)
Judicial record as prescribed.
Documents proving that they are managers, executives, experts, technical workers, teachers (University degree, certificate of foreign work experience, …)
02 color photos 4×6 with white background, without glasses.
Passport (certified true copy).
Documents related to foreign workers (depending on each case as prescribed: Appointment decision of the parent company, labor contract, written approval of employment, etc.)
Papers in accordance with this regulation are 01 original or 01 copy.If in foreign language, it is exempt from consular legalization, but it must be translated into Vietnamese and authenticated according to the provisions of Vietnamese law.
Place of submission: submit to Department of Labor – Invalids and Social Affairs where the foreign worker is expected to work.
Processing time: 07 working days since receipt of a complete and valid file.
Please contact us at hotline 0979.80.1111 for advice, support quickly, accurately and timely.