A joint stock company is one of the types of enterprises in which the charter capital is divided into equal parts. Usually these shares will be issued to the market to raise capital for investment from different economic sectors. Compared to other company models, joint stock companies have more advantages such as: Highly flexible capital structure facilitates capital contribution to the company, the ability of joint stock companies to operate in most fields,…. Through this article, Lawyer would like to introduce to you the model of a joint stock company in Vietnam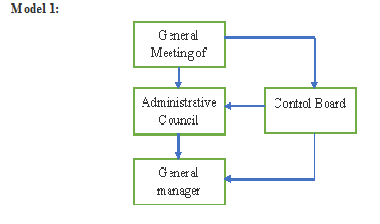 Đối với mô hình thứ nhất, trong trường hợp công ty cổ phần có dưới 11 cổ đông và các cổ đông là tổ chức sở hữu dưới 50% tổng số cổ phần của công ty thì không bắt buộc phải có Ban kiểm soát.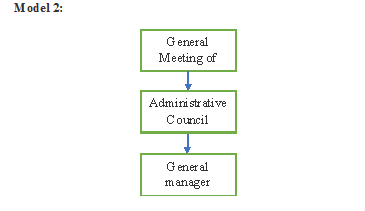 Trường hợp này ít nhất 20% số thành viên Hội đồng quản trị phải là thành viên độc lập và có Ban kiểm toán nội bộ trực thuộc Hội đồng quản trị. Các thành viên độc lập thực hiện chức năng giám sát và tổ chức thực hiện kiểm soát đối với việc quản lý điều hành công ty.
Trên đây là một số vấn đề liên quan đến " cơ cấu tổ chức của công ty cổ phần", nếu bạn cần tư vấn, hãy liên hệ với chúng tôi theo hotline: 0984624444 hoặc email " hotro@tinnhanhphapluat.com ''.