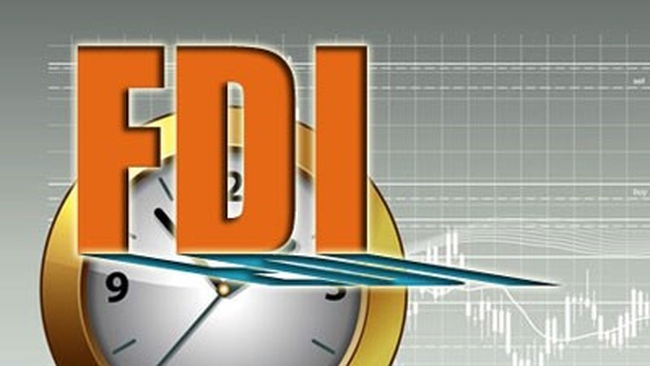 Although the first months of 2020, the Covid 19 epidemic has seriously affected the world economy, in the first four months of the year, Vinh Phuc province still granted investment registration certificates for 08 FDI projects. Information page https://vinhphuc.gov.vn/ reported:
In the first months of the year, Vinh Phuc continues to implement many measures to improve the investment environment and attract private capital. However, due to the effects of the Covid-19 epidemic, over the past 4 months, FDI inflows into the province were only 24% of the same period last year.
According to the statistics of the Provincial Industrial Zones Authority, in the first 4 months, Vinh Phuc granted new investment registration certificates to 8 projects with a total registered capital of 24.66 million USD; adjusted to increase capital for 9 projects, total adjusted capital increased by 47.12 million USD. Compared to the same period last year, this year, the total investment capital of both newly granted and adjusted capital increase of FDI projects was only 24% and reached 22% of the year plan.
In order to accomplish the goal of attracting FDI inflows to reach and exceed the plan set out before the difficulties and impacts of the Covid-19 epidemic, the province will continue to implement well the solutions set out in the attraction plan. invest in Vinh Phuc 2020. Continue to improve the investment environment; promoting investment promotion activities, attracting technical infrastructure investors in industrial parks not yet provided to investors, hi-tech industrial projects; promptly grasp and remove difficulties and obstacles for production and business activities of developed enterprises.
Along with that, promoting administrative reform, creating all favorable conditions for businesses in solving investment procedures, implementing projects, expanding production and business. Strengthening activities to guide investors to complete dossiers of approval of investment policies on construction and commercial operation of infrastructure of Thai Hoa – Lien Son – Lien Hoa industrial parks (phase 1); speeding up the ground clearance compensation in Tam Duong II and B industrial parks; Chan Hung industrial park, Vinh Tuong district.
tinhanhphapluat.com